When it comes to the
gaming chair
, who will comes into your mind? Secretlab? Dxracer? Today, I want to introduce about Victorage gaming chairs, a promising rising star in gamer chair industry!
For a game lover, or a white-collar, sitting for a long time is easy to make them feel fatigue so much. A great chair is especially important at this time. That's why I want to introduce you Victorage. So what makes Victorage gaming seat different from others in the market? I think the following highlights will make you clear.
1.Invisible Steel Frame
Victorage develops the production line of e-sports chair by itself, using international leading integrated foaming technology, to make the all-steel frame be completely covered in high-density sponge. What's more, the steel frame is electrophoretic treated to prevent rust and achieve the durability.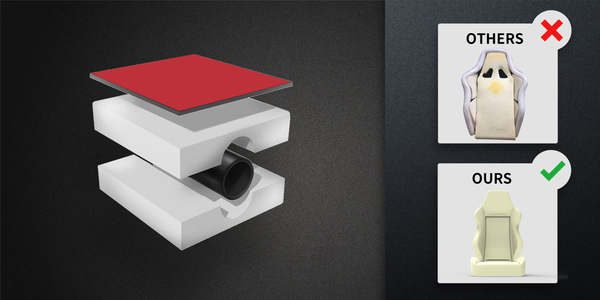 2.2.5t Impact resistance
As the frame is welded by robot arm, it's strong enough to withstand the 2.5t impact resistance, making it have a superior support performance.
3.Anti-explosion plate
Aiming to improve the safety performance, Victorage not only selects the quality gaslift supplier, but also adds the anti-explosion plate to the frame.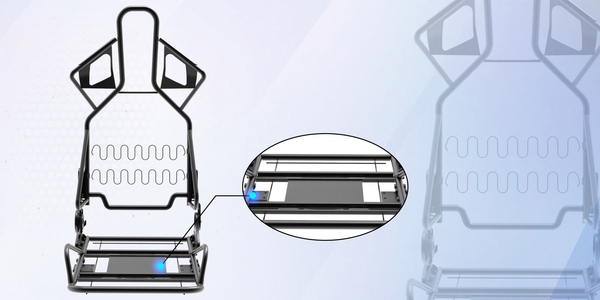 4.Higher density sponge
Different from that of the most sponge in the market, the density of Victorage gaming chair's sponge is much higher. Considering the various sitting posture and consequent pressure points, Victorage did a large number of experiments to test and find a more comfortable density range, giving the people who sit a greater support.
5.Eco-friendly material
From native sponge, to the flame resistance PU, the raw materials Victorage uses are all eco-friendly and non-toxic. At the same time, when you receive the chair, you will find it is also odorless. Protecting the health of customers is always an important principle of Victorage.
6.Angle Adjuster
Do you like the angle adjuster used in the car? It is rarely seen on the gaming chair, but Victorage does so. Thanks to the 20 years of car seat manufacturing, Victorage succeeds to combine this angle adjuster with the gaming chair, letting people enjoy the smoother adjustment of chair back.
Now Victorage office pc chair is available in the USA, but don't need to wait for a long time, they will be got easily in Europe and Japan.